If you have ever stayed in more than one hotel and noticed a difference in how the pool decks felt on your feet, there is a reason. The type of decorative concrete installed has a direct impact on both the safety and enjoyment of guests spending time around the pool. If you own this type of business and want to give your guests an incredible experience, consider making an upgrade to the pool decking.
When you choose the right type of decorative concrete overlay for your hotel, perhaps a product like SunCanvas or SunSplash, your guests will notice. Because they have a safer and more enjoyable time, they will book accommodations at your hotel the next time they come to Nashville. They also will gladly share the name of your business when people ask them where they stayed.
As far as safety, the right decorative concrete overlay around the pool at your Nashville hotel has a slip-resistant surface. Even if you have signs posted reminding people not to run, kids will be kids. With a non-slippery surface, there is less risk of someone falling and sustaining an injury. That puts parents, elderly guests, and other people in a safer position. At the same time, you can share information about having a slip-resistant pool deck as part of your marketing campaign to boost business.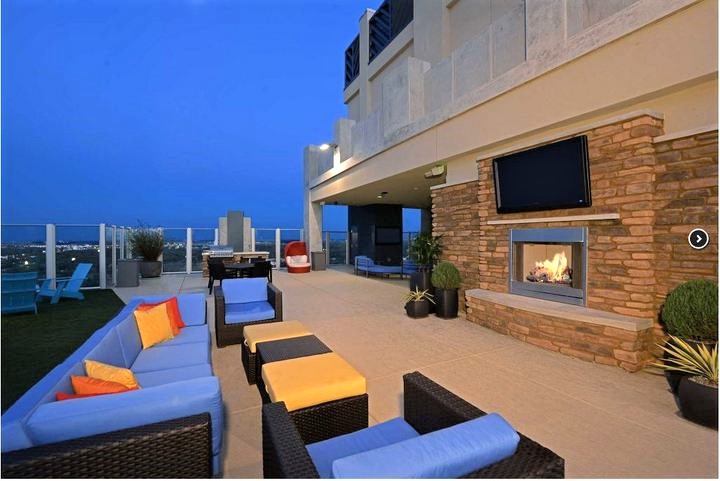 Then there is the comfort aspect when selecting decorative concrete decking for your Nashville hotel. Especially on hot summer days, instead of the surface burning your guests' feet, it remains cool to the touch. This allows guests to walk around without experiencing pain. For you, cool decking reduces any liability of someone burning their feet.
Beyond safety and comfort, you can choose from a broad range of colors, textures, patterns, and aggregates to create a custom look for your Nashville hotel. Instead of having a boring pool area, you can bring some excitement to the mix.