Reliable Concrete Repair Solutions from a Trusted Nashville Contractor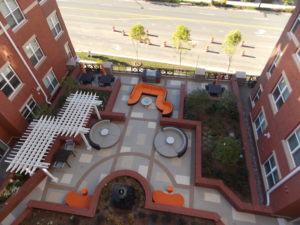 Concrete is a durable flooring material but there are certain uncontrollable factors that can cause ugly damage on it, such as terrible weather conditions, high impact, improper subgrade compaction, and more. It is such a wonderful thing to be able to apply appropriate concrete repair solutions to specific floor issues. There is a range of choices and each one have been tried and tested.
Concrete Repair Products & Services
There are many different types of concrete damage so repairing concrete should involve a solution that is most appropriate for it. Here are some of the top methods to repair concrete damage:
Work with an expert concrete repair contractor! Call 615-822-7134 now!
Do you have damaged concrete floors that need resurfacing or restoration solutions? Then Sundek of Nashville is the name to trust. We have been in the business since 1984 and, as an exclusive Sundek installer, we make sure that each product we use are applied with top quality service you would not find anywhere else. Our team of pros are experienced enough to know how to repair concrete issues and resurface floors. Call or email us for all your inquiries and quote requests. Let us help you revive your concrete floor, be it indoor or out.