Residential Decorative Concrete Resurfacing: Priceless New Look for Less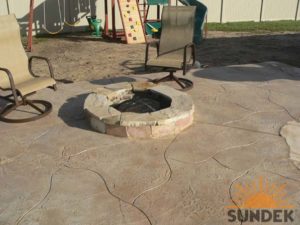 Are you having trouble finding the best contractor or company that can render services to answer to your residential concrete needs? Worry no more, because by looking closely and doing appropriate research, you will find that there are contractors in Nashville, TN that are known for providing top of the line concrete services which may be considered as best deals because of their practicality and affordability.
Spending for decorative concrete for our homes may sound a bit luxurious to some, but we must face the fact that any structure will have an added premium if every aspect and detail is given a serious thought and focused attention. Is it not only fair to reward oneself with an attractive home, the place where we stay after a very busy day? A few hesitations might come to mind at this point, but do no fret. Enhancing your concrete surfaces at home is cheaper and more practical than you think.
Notion has it that only the rich can enjoy the privilege of doing such a renovation and it might burn a significant amount of cash just to do some decorations on the wall or on the floor. You might be surprised to know that concrete flooring today offers more choices nowadays. Modern technology paved the way towards revolutionizing concrete. Gone were the days when everything needed for enhancing concrete are all expensive. Today, even the common stones or things from nature can be used to bring out the best in the surfaces of one's home.
The question now is, what are you waiting for? Give your home the concrete finish that you long deserve. It might be quite an investment, no matter how practical or inexpensive it is, but rest assured that it is all worth the value of your money. Giving a new dimension to the beauty of you home and a fresh look that everyone can appreciate is priceless.

SUNDEK OF NASHVILLE
(615) 822-7134