How to Choose a Concrete Contractor in Nashville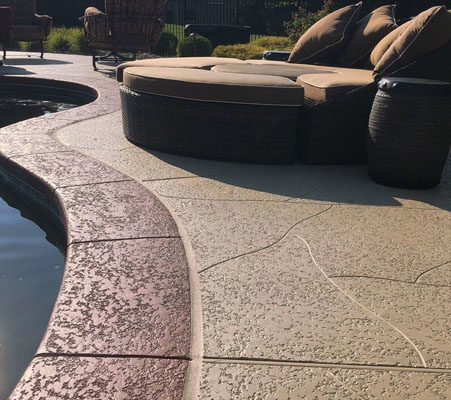 Pool Deck Concrete Contractor
Have you ever made a decision only to regret it later? Most people have, which is both frustrating and costly. Especially when you are looking to hire a concrete resurfacing contractor in Nashville to work on your pool deck, before signing on the dotted line, you want to feel 100 percent confident that you chose the right person for the project.
The key is to look for four specific signs that you selected the right concrete resurfacing contractor in Nashville. Instead of having subpar work performed, you can relax knowing the individual you hired has both the experience and expertise required.
Specialized Skill – While applying a decorative coating or finish might sound easy, it takes someone with specialized skills. Therefore, always ask for references, look at the portfolios of potential contractors, read online posts, and check out industry-related ratings. The goal is to select someone who has years of experience with pool deck transformations.
Product Knowledge – It is important that you hire a concrete contractor in Nashville with extensive knowledge of top-of-the-line products like Classic Texture and SunColor. As the customer, you have every right to question the products your contractor uses.
Customization – If you want a stamped concrete overlay applied to your pool deck but prefer something customized, you should only hire an expert with that capability. For this particular overlay, a lot of people use templates, which is fine. However, for a more personalized look, you need an expert qualified to provide the unique design effect you want.
Licensed and Trained – Obviously, you only want to do business with a properly licensed and insured concrete contractor in Nashville. At the same time, it is to your advantage to choose someone who has also completed a significant amount of training. Because decorative concrete products, tools, and techniques change, that ensures the individual is on top of his game. For you, that equates to a superior finished project.