Sundek of Nashville
A+ BBB Rated Decorative Concrete Contractor Nashville, TN
Sundek of Nashville has been serving the great state of Tennessee as a nationally-recognized decorative concrete resurfacing company since 1984. The company has an incredible amount of experience in both residential and commercial cement resurfacing. The Gaylord Opryland Hotel, the Nashville International Airport, short-term parking garages, and national chains, such as Marriott and Holiday Inn, are just a few of the prestigious commercial projects that the company has successfully completed.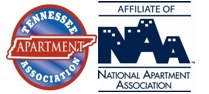 One of the reasons Sundek of Nashville has been a trusted contractor for decorative concrete is the quality, expertise, and experience they have had serving over 4,000 customers, both residential and commercial. Many of the employees they have retained have between 10 to 24 years of experience in the concrete repair and resurfacing industry. The employees have all been trained in-house bringing a high level of experience and consistency to each and every project.
Exceptional Concrete Solutions for Indoor and Outdoor Surfaces
Sundek of Nashville installs a variety of products such as:
Sundek Classic Texture – This signature product offers a unique decorative effect for concrete surfaces such as pool deck, patios and driveways. It has unlimited color choices and outlines, very easy to maintain, and it provides an exterior surface that has a lower temperature than most concretes. It is capable of producing coating results that are slip-resistant.
Stamped Concrete Overlay – Stamped overlays can be designed in a form of stamping or imprinting on concrete. It is capable of concealing existing defects or blemishes on the surface. Stamped concrete can produce the accurate copy of fieldstone, brick, slate, and cobblestone, even to the point of replicating the exact quality and shades of these stones.
Stained Concrete – Concrete staining is ideal for your home or commercial floor if you are looking for a quick and inexpensive way to bring color and class to your existing concrete slab. This is ideal for any surface you want: on your patio, driveway or garage, pool deck, and walkway.
Epoxy Flooring – There are two types of epoxies for concrete surfaces: An epoxy floor consists of resins of more than three types of epoxy whereas the epoxy coating consists of only a maximum of two. This durable material is ideal for garages and basements.
Polyurea Polyaspartic – This is a durable, industrial material that is applied in layers. It has a strong chemical makeup, designed and used for bridging repairs, will set quickly, and is a more ideal choice than epoxy. Originally used for commercial and industrial surfaces, the need for a quick-drying material made it available for residential construction and repair use. It can resemble paint or a clear sealer on both concrete and wood. It can also be customized with multiple-colored acrylic chips.
And many other decorative coatings from the Sundek product line.
One of the many benefits of decorative concrete, besides it being aesthetically beautiful, is the fact that you don't have to always tear out and replace your old ugly chipped and cracked concrete to make it happen. A concrete overlay can go right on top of existing surfaces, offering a very affordable solution with a limitless variety of colors and designs. Pool decks, driveways, patios, front entryways, sidewalks, garages, and basement surfaces are just a few common areas that Sundek of Nashville has resurfaced.
Top of the Line Decorative Concrete Products and Services
Whether you are looking for non-skid textures, a pool deck that is cool to the feet, stamped patterns that resemble natural stone, a functional floor coating like epoxy or polyurea polyaspartic, or a trendy stained look for an interior concrete floor, Sundek of Nashville can make your plans a reality.
We serve Murfreesboro TN, Bowling Green KY, Huntsville AL, Whole state of TN, Memphis TN, Hopkinsville KY, Paducah KY,Warren and Allen KY.