Why are concrete floors good for indoor spaces?
Decorative concrete floors are eco-friendly, easy to maintain, durable, easy to clean, and can be customized in just about any style. They're also ideal for people with allergies because they don't house dust and other allergens.
Contact us about your concrete floor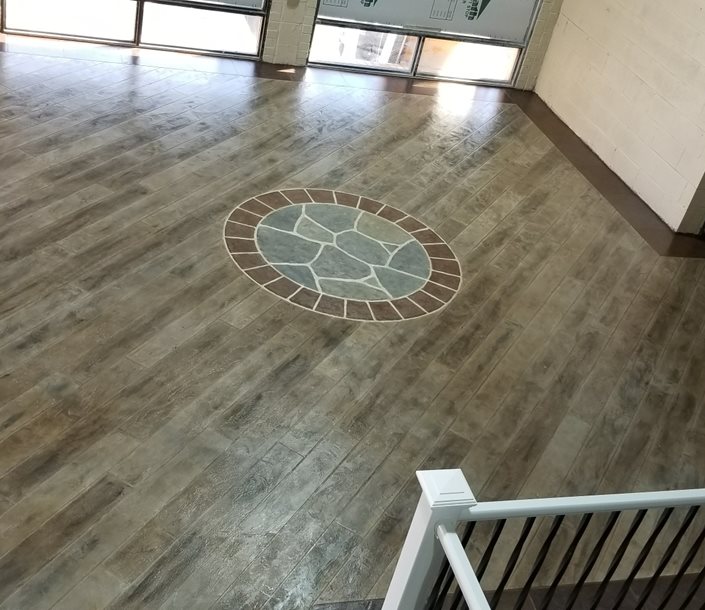 What types of floors can SUNDEK of Nashville resurface?
Here are some of the spaces we commonly install coatings:
Commercial Concrete
Since they are durable and can be customized to fit the style of any space, our coatings are perfect for commercial spaces. We've installed them in all types of spaces, ranging from restaurants to airport hangars.
Industrial Flooring
Durability is key in industrial spaces, and our coatings can withstand a lot including heavy machinery and chemical spills.
Restaurant & Retail
With employees and customers walking around, a slip-resistant surface is critical. We install surfaces that are safe and beautiful, too.
Garage Flooring
Who says a garage floor has to be ugly? In addition to looking great, our epoxy and polyaspartic floors are perfect for garages because they are durable and easy to clean.
Residential Floors
Homeowners are realizing that easy-to-clean decorative concrete floors are perfect for many spaces in the house—from bathrooms to kitchens.
Contact us about your concrete floor
What are the design possibilities for floor coatings?
Since SUNDEK products can be customized with your choice of texture, pattern, or color, design possibilities are endless. If there's a particular material you love such as wood, brick, limestone, cobblestone, or any other material, we can even mimic that look with stamped concrete. We also stain concrete to create various effects with beautiful colors. We can do everything from custom patterns to team logos. So if you have an idea, let us know. We'll help make it a reality!
What is maintenance like?
Our clients are often surprised at how easy it is to maintain a floor with a SUNDEK coating. We always finish the job with a high-quality sealer, which protects it from flaking, general wear and tear, color fading, and more (learn more about the importance of sealers here).
General maintenance includes removing dust and other debris every few weeks by sweeping and mopping. For stubborn spots, you can use non-abrasive commercial cleaners. You can learn more about maintaining a SUNDEK surface, and you can also call us with any questions at (615) 822-7134.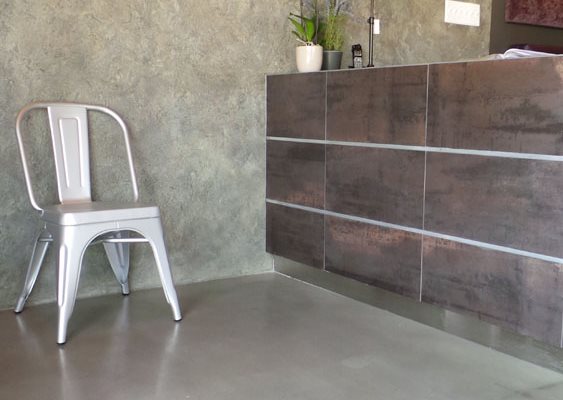 Contact us about your concrete floors
We serve all of Tennessee and surrounding areas, including Paducah, KY; Bowling Green, KY; and Huntsville, AL.
We'd love to help with your concrete floors. Contact us in one of the following ways so we can get started.
Call us at (615) 822-7134
Request a Free Estimate