6 Reasons Concrete Floors Are Perfect for Your Nashville Hair Salon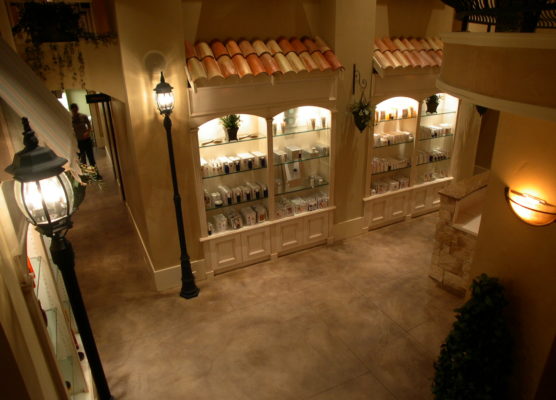 Concrete Floors in a high end spa
Your Nashville hair salon may be a place where customers come for new hairstyles, coloring, perms, straightening, and more, but it is also a business that deals with a lot of chemicals and foot traffic and needs ongoing cleanup. For your part, decorative concrete floors will eliminate a lot of work while still providing your clientele with a safe and relaxing place to have their hair done.
For the concrete floors in your Nashville hair salon, you can select solutions on both ends of the spectrum. That means you can have a professional installer create a pattern that mimics other materials, like wood, brick, rock, slate, and so on, using a template. In this case, a top-of-the-line product like SunStamp achieves optimum results. The other possibility entails having an artisan hand-trowel a coating using a superior product like Tuscan. As a handcrafted overlay, the outcome will surpass your expectations.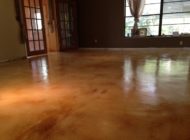 Although these two options produce different results, they can both transform the concrete floors in your Nashville business.
Competition – In a fiercely competitive industry, gorgeous floors give you a leg up on the competition. In your salon, customers enjoy a full spa-like experience consisting of comfort, relaxation, and tranquility.
Versatility – With endless colors, patterns, and textures, you can transform the concrete floors in your Nashville hair salon in any way that you want.
Durability – Decorative concrete floors are highly durable. As such, they easily handle heavy foot traffic.
Customization – Color, patterns, textures, and aggregates allow you to customize the look of your floors.
Long-Lasting – When professionally applied, a top product will provide you with floors that remain beautiful for a long time.
Resistance – When sealed for added protection, both stamped and hand-troweled decorative coatings offer resistance to chemicals, oil, water, abrasion, impact, and stains, all potential risks associated with your hair salon in Nashville. Enjoy concrete floors that look fantastic yet hold up to almost anything.