Concrete Cracks: When to Call for Concrete Repair Help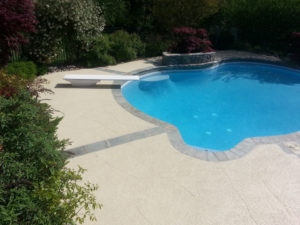 A lot of homeowners get worried when they see cracks on concrete foundations. Not only because it can be such an unpleasant sight but because it is often associated with an underlying issue that has yet to be determined. Unknown to most people, around 90% of most cracks do not require any extensive concrete repair. So how should one know if the crack requires the immediate attention of a professional concrete repair contractor?
Causes of Concrete Cracks
There are various reasons why concrete would crack. Here are some of the most common causes:
Shrinkage - There are two types of shrinkage: drying and thermal. Drying shrinkage is caused by the lack of moisture in a concrete mix, that as soon as the chemical reaction between the water and cement starts to take place, it starts to dry out. This then causes premature hairline cracks once it has completely dried out. Thermal shrinkage, on the other hand, is caused by changes in temperature.
Movement - Concrete lies on a ground that naturally moves, so if it is restrained to do so, cracks may appear. The movement could be caused by the concrete expanding, water moving the soil underneath, or the natural movement of the earth.
Settlement - Before concrete is poured, the subgrade must be properly compacted to prevent cracking and sinking as soil has a tendency to settle as time passes by.
Heavy Loads - Heavy equipment or foot traffic can build tension and cause concrete to crack especially on the spot often exposed to heavy loads.
Corrosion - If rust oozes out of a crack, it is an indication of a corrosion issue on the steel bars that support the concrete slab.
When is a Concrete Repair Needed?
Not all cracks are bad but it is important to know if repairing concrete should already be considered. There is no need to repair concrete that has cracks that are less than ? inch in width. Anything from ? to to ¼ would need to be observed or assessed by a pro. If the crack remains as it is in several months time, then it probably does not require any special concrete repair products or services. However, if it seems to be increasing in width or if it extends further into a network of small cracks, then a deeper issue could be causing it. This is the best time to call for someone who knows how to repair concrete professionally. Whether it is a concrete driveway repair or a patio resurfacing, it is highly recommended to consult a local contractor to know more about the available options and the concrete repair cost of such options.