Garage Floor Coatings for your Huntsville Home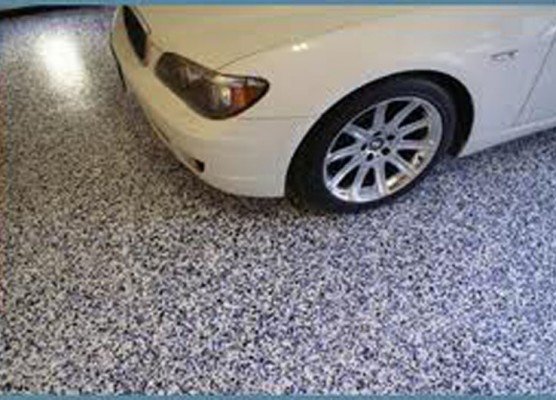 decorative concrete
Instead of living with dull garage floors, you should consider decorative concrete. Throughout Huntsville, many homeowners have discovered the unique benefits that go along with decorative concrete garage floors, making this the number 1 solution. By taking this route, the results will surprise you.
For one thing, you can select from a host of high-quality products, such as SunStone. Although they all yield outstanding results, they work in different ways. You need to determine your preferred look and then choose the appropriate product. For the best outcome possible, also have the work performed by an experienced contractor or installer.
Although you can select from many different coatings for decorative concrete garage floors, consider SunStone. This is an architectural limestone coating that looks and feels like quarried stone. In fact, this coating looks so incredible that your friends will likely not believe you when you tell you achieved the look with a coating rather than real limestone.
Because this is a custom handcrafted product, you will end up with one-of-a-kind decorative concrete garage floors. Even if your neighbors chose the same product, no two surfaces would look the same. If you want to create a home different from all the others in the neighborhood, this is an excellent way to accomplish your goal.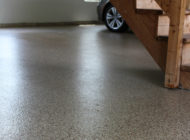 The new decorative concrete garage floors at your Huntsville home will provide you with years of enjoyment. However, if the day comes that you decide to sell your house, they will give you an advantage in that they enhance both the appearance and value of the property. Just because you park vehicles in the garage and work on various projects does not mean you have to settle for traditional floors.
Once the installer seals the decorative concrete garage floors at your Huntsville home, they will withstand not only daily wear and tear but also abrasions, impacts, stains, oil, water, and much more.