A New Pool Deck for Your Nashville Home?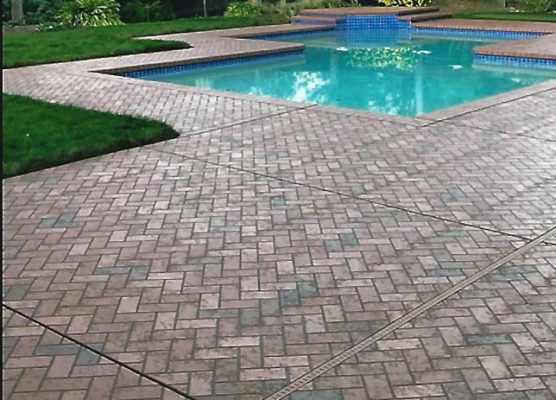 Concrete overlay pool deck coating
While hard to believe, this bitterly cold winter is almost over. With springtime just around the corner, now is the ideal time to start planning a new pool deck for the backyard of your Nashville home. Whether you have ideas of your own or want to spend time scouring the internet for inspiration, make sure you select a qualified installer or contractor for the job. Also, that individual should use only the best products available such as SUNDEK's popular Classic Texture.
For one thing, you want to consider who typically uses the pool. Why does that matter? Well, if you have children or family and friends with kids who visit often to swim, it is imperative that you select a pool deck for your Nashville home with a surface that's slip-resistant and cool to the touch. That will dramatically reduce the risk of someone falling and sustaining an injury or burning the bottoms of their feet.
Even the frequency of using the pool matters. Whether for fitness or recreation, you should consider a pool deck that will last as long as your Nashville home. Having a surface that wears extremely well and lasts year after year decreases the amount of work you put in on maintenance. Also, if you ever decide to put your house on the market, a beautiful pool and deck make a great selling point.
Of course, you do not want to overlook the pool deck's appearance. Although you have many different options, the benefit of an acrylic spray texture coating such as SUNDEK's Classic Texture is that you can customize it with a variety of colors, patterns, and textures. Depending on the look that you decide on, a professional installer can create beautiful score lines, masonry effects, and even add aggregates to the formula.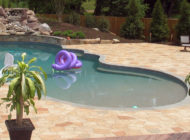 Pool Deck Resurfacing with Limestone Coating
When planning for your updated pool deck, keep in mind that you can also transform the appearance of your backyard patio or walkway. You can either match the look of your pool deck or give it a look that coordinates nicely.
Contact us for a free estimate for your pool deck