How Long Will Colored Concrete Last Outdoors in Nashville?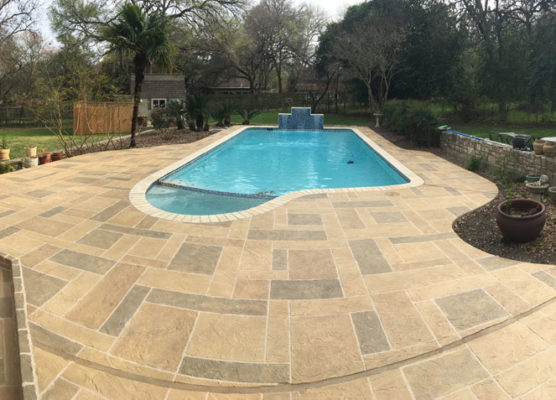 Colored concrete around a pool deck
Colored concrete surfaces located outdoors in Nashville could begin to fade quickly if you do not select the right product. As imagined, it's pretty disheartening, especially if you only recently had a driveway, walkway, porch, patio, or pool deck colored. Instead of taking a risk on fading color, make sure the contractor or installer you hire uses top-of-the-line products, such as Classic Texture.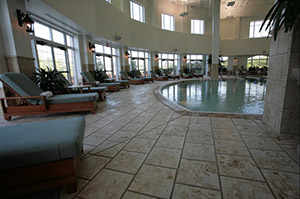 Contact us for a free estimate
At the same time, it is essential that you go with someone who has experience working with colored concrete. That way you end up with the look you want without worrying about premature discoloration. In fact, when an experienced professional uses a superior-quality product, the outdoor concrete at your Nashville home or business should never fade or become discolored. Instead, you would have a beautiful surface that would likely outlast the time you own the property.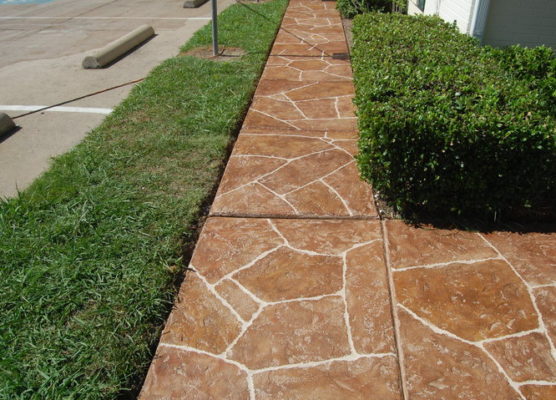 SunStone Colored Stamp Overlay Nashville
There are some important things to consider. For instance, if you decide to have an outdoor concrete surface stained, you would have different results from a water- or acid-based product. The reason: A water-based stain changes the color on the surface, while an acid-based stain penetrates the concrete, which creates a deeper more rustic natural color.
Also, no matter what type of colored concrete system you select for your Nashville home or business, you always want a sealer applied. That way, the overlay, stain, or coating has a second layer of protection that will help extend the life and vibrancy of the color. Just as with the decorative concrete product, you want a high-quality sealer.
If you plan to have colored concrete installed in an area of your Nashville property that receives a lot of direct sunlight, choose a product with UV resistance. That will keep the color bright for years. For outstanding results, it comes down to the type and quality of the product, any unique characteristics, the location of the transformed area, and the application process. With all the right choices, the color will remain gorgeous for 10 to 15 years or more.