Stamped Concrete Recoloring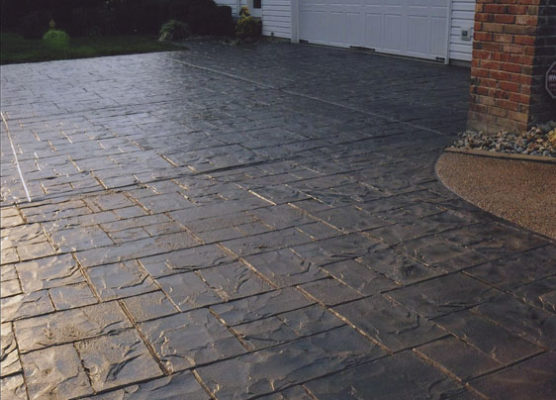 Stamped Concrete Recoloring
Did you know you can have fading stamped concrete recolored? Even when severely faded, there is a viable way to bring life and personality back to your concrete driveway, walkway, patio, front porch, pool deck, and more. Instead of feeling embarrassed to have family and friends visit, stamped concrete recoloring will give you a sense of pride.
When colored concrete fades, it diminishes the appearance and value of the entire property. Even if you had a superior product applied to a concrete surface, after 20 years, you could expect some level of fading. Keep in mind that the surface might remain intact, meaning it is fully functional. However, discoloration or fading is typical due to foot and vehicle traffic, sunlight, spilled substances, and more.
Instead of having the concrete torn out and replaced, which takes time and makes a mess, you can have a professional installer transform the surface with a recoloring product, like from the SunRestore system. Typically, solid color concrete surfaces fade worse than those with a translucent or marbled effect.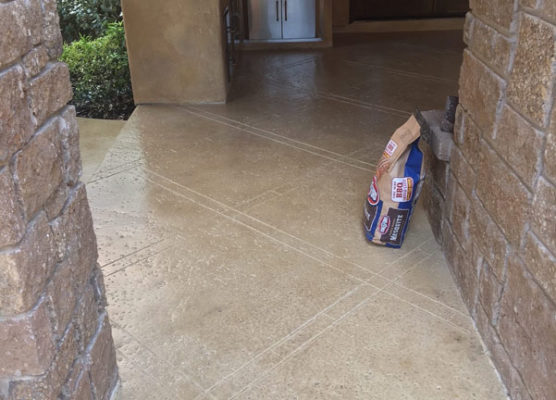 Stamped Concrete Recoloring
Thanks to advancements in decorative concrete formulas and technologies, recoloring systems are now incredibly innovative and successful. Along with adding color to a dull surface, today's products also improve long-term durability. With stamped concrete recoloring, you can expect a longer service life.
For concrete with surface imperfections, the same SunRestore line works as a patching and repair system. As a result, the installer can fix problem areas and recolor at the same time. In addition to 16 signature colors, you can always have colors blended or mixed to create a one-of-a-kind look. For a partially faded surface, you would select the same or a similar color. For a 100 percent faded area, you have a clean slate. With that, you can start over, choosing an entirely different color.
Although nothing beats the original color, the right product comes close. For old and faded concrete, stamped concrete recoloring is the way to go. With the project finished, family and friends will think you had a new surface installed.